Eitan Eldar is one of the leading figures in the Israeli capital markets and Investment Banking space. He is a self-made entrepreneur who over the years has amassed assets and controlled holdings in numerous companies, both private and publicly traded.
Mr. Eldar is engaged in diverse range of activities from financial services to real-estate projects both in Israel and internationally. During recent years he has led a great deal of investment banking transactions, including many transactions that were originated by him, while combining creative and innovative approaches to financing structure and valuation. In the last 3 years he was particularly involved in the Oil & Gas Drilling Industry.
Over the years, Mr. Eldar had led key alliances, major acquisitions, and the floatation of many companies on the Tel Aviv Stock Exchange (TASE).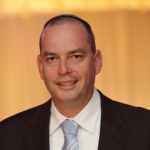 His current activity in the capital market includes the following:
Mr. Eldar holds a law degree, specializing in corporate mergers and acquisitions. He used his experience to build his national enterprise of holdings via a series of financially sophisticated transactions and takeovers.
Mr. Eldar is a major shareholder of the BSR Group, a very well-known real estate group in Israel.
Mr. Eldar is a partner with the Israel Land Development Company in a shopping mall in Ploiesti, Romania and in a shopping mall in Tangier, Morocco.
Mr. Eldar is a major shareholder in Auto Glass Car Windows Ltd., a very profitable private company which was established about 75 years ago.